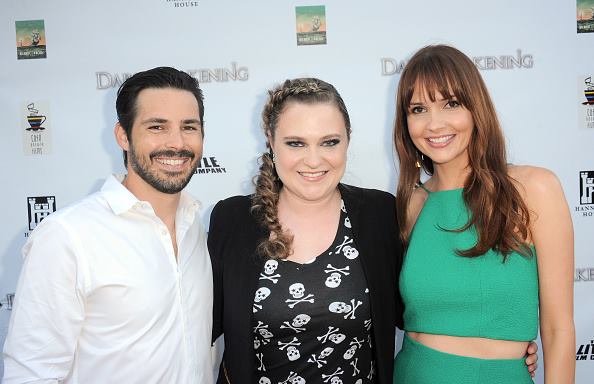 New supernatural shocker DARK AWAKENING teams the director of COFFIN BABY with the executive producer of THE RING and Cafe Oscuro Films for a haunting you will never forget!
Genre fave Lance Henriksen stars, and FANGORIA hosted the red carpet premiere!
The event was held on Wednesday, July 15th at Los Angeles' popular Jumpcut Café . Members of the film's cast and crew attended the Premiere.
Produced by Cafe Oscuro Films and Directed by FX ace Dean Jones (TOOLBOX MURDERS, OUIJA, MORTUARY, DAY OF THE DEAD) and starring iconic actor Henriksen, DARK AWAKENING centers around James Thomas (Jason Cook), a district attorney who has seemingly left his family ties behind him. Due to his mother's untimely death, James moves his wife Jennifer (Valerie Azlynn) and 7 year old son Danny (William Pifer) to the family's rural estate in Cedar Rock Falls, North Carolina to tie up loose ends and sell Mom's house. Shortly after arriving, Jennifer and Danny begin to experience strange paranormal occurrences involving the spirits of children. And to add to the peculiar nature, it seems that Danny is the only "living" child in town.
Determined to understand what is happening, Jennifer seeks spiritual guidance from the parish priest and family friend, Father Donovan O'Malley. The mystery deepens with Father O'Malley. He is cognizant of the origins of the dead children, the reason for their resurrection and how and why it ties to her husband James, who holds the darkest secret of all… DARK AWAKENING was executive produced by Liliana Kligman and THE RING's Michele Weisler.
Be sure to check 'Dark Awakening' out in limited theaters now and EXPANDING, July 24, July 31. List of theaters here: https://goo.gl/KwNzqe